It's summer and you can definitely feel the summer heat wave. As the long Holy Week holiday approaches everyone is eager to go on a beach getaway to escape the humidity of the city.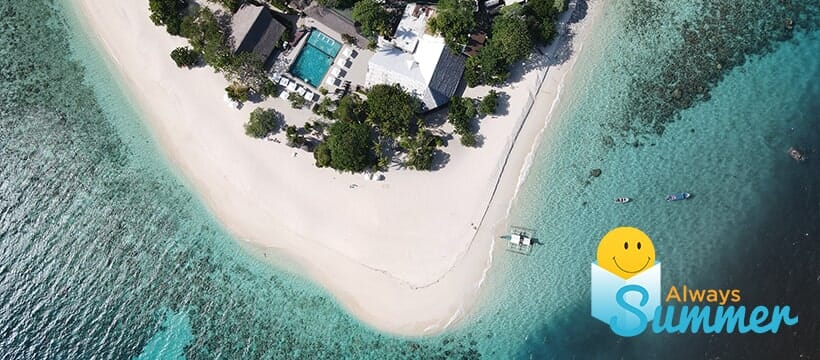 Have an unforgettable summer at two of the world's best beaches – Coron and Boracay — and experience a remarkable stay at Discovery Resorts; namely, Discovery Shores Boracay, conveniently located along Station 1 of the famous Boracay white beach and Club Paradise Palawan, a 19-hectare exclusive island resort dotted in a UNESCO Biosphere Reserve.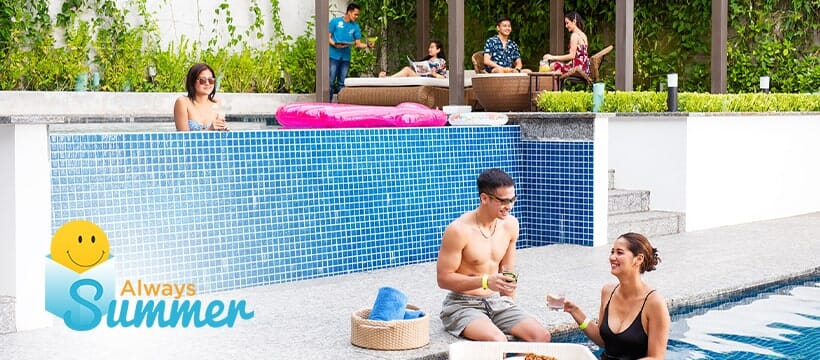 Take an Adventure through Culinary Feasts & Celebratory Cheers
Guests can enjoy fresh market finds and the best of what Boracay island has to offer with Discovery Shores Boracay's Succulent Seafood feast at Forno Osteria, Seafood Kitchen at Indigo Restaurant, and Market Specials at Sands Restaurant. Showcasing the catch-of-the-day, fresh seafood, and other beautiful produce of the island, these offers allow guests to choose if they want these ingredients perfectly grilled using Forno Osteria's famous Josper-oven or prepared and cooked according to their preference.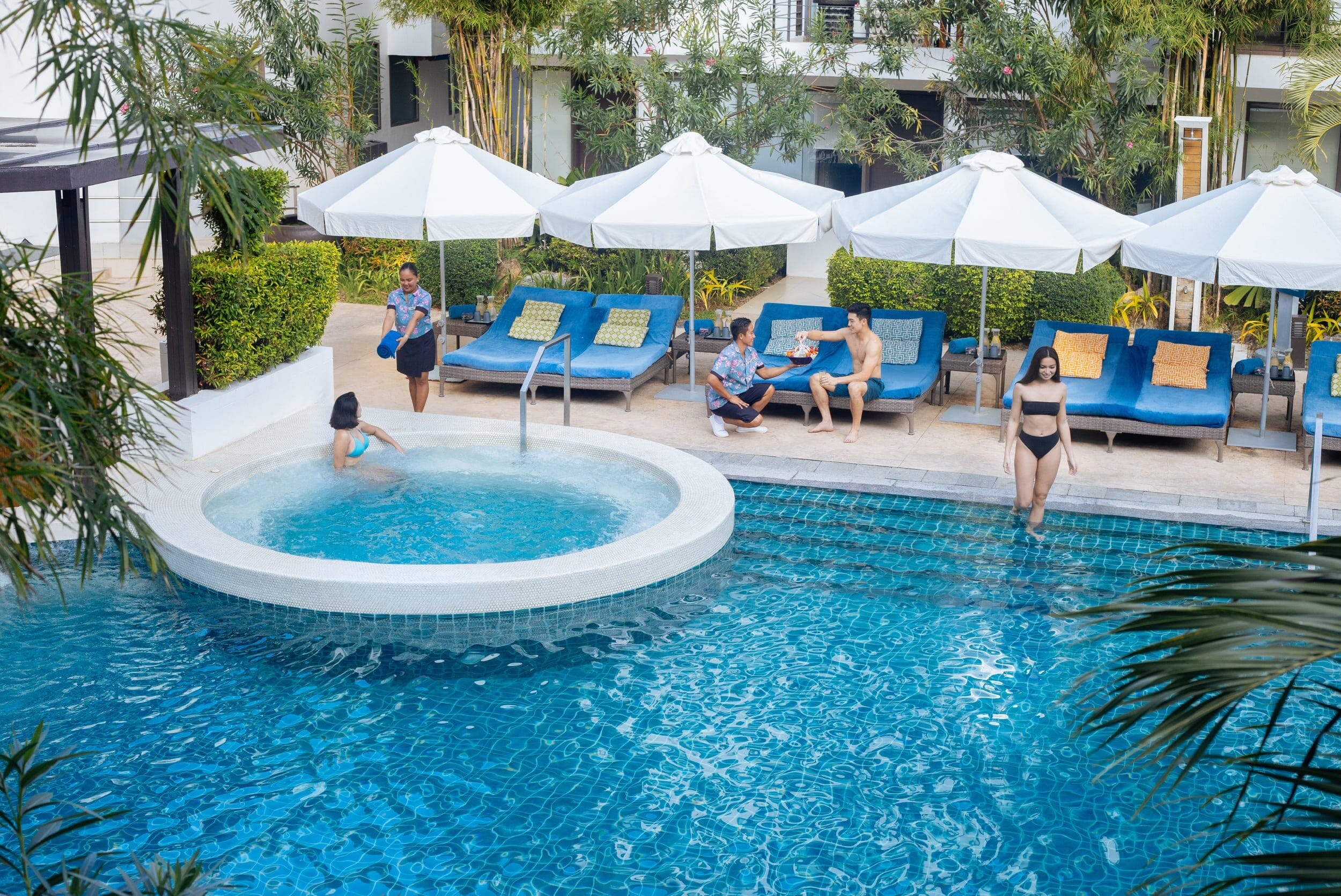 To beat the summer heat, Discovery Shores Boracay offers 12 hours of Happy Hour, the longest on the island, at its newly opened Bogart's Bar and pool. Guests can take a dip at the bar's swimming pool and enjoy two drinks for the price of one on selected cocktails, fruit shakes, coffee, and beers from 7 am to 7pm.
At Sand Bar, along the famous Boracay beachfront,  Sands Restaurant will be preparing a variety of quick bites, Hotdog Sub, and deep-fried delights topped with Chili Con Chori Longganisa, Cheesy Sloppy Joe, Tex-Mex Chili con Carne or Four-Layer Guacamole. Coffee aficionados are also in for a treat with a variety of cold brews that they can enjoy while gazing at the awe-inspiring Boracay beachfront.
While in Coron, Club Paradise Palawan also presents a food escape for guests to enjoy. An array of plates from around the world allows guests to indulge in a three-course meal featuring signature dishes from India, Latin America, and the United States for each month of the summer season at Php 1,800 per person at Firefish Restaurant. Those looking for seafood feasts and local fare can choose between Seafood Bucket or Boodle Fight offers at Php 1,300 nett per person and Php 1,600 nett per person respectively. Guests lounging by the pool can enjoy freshly baked gourmet pizzas or savory shawarma in between their swimming breaks.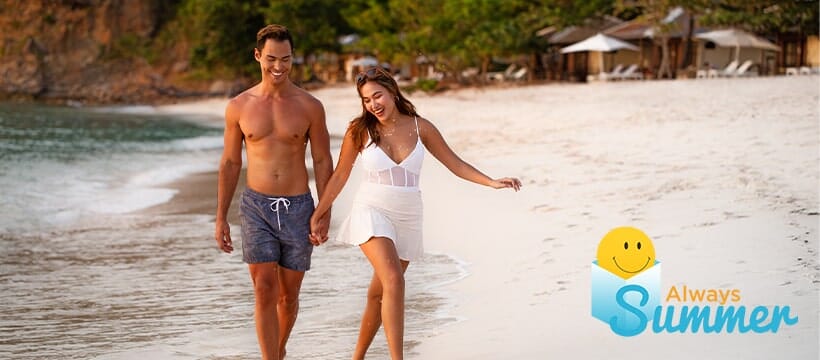 Guests can watch the mesmerizing flight of the fruit bats as they enjoy the resort's  Vodka Bar consisting of vodka-based cocktails or its 10 Cheers of Summer, offering 10 vibrant cocktail drinks, specially concocted for Club Paradise Palawan's 10th anniversary. Those who prefer the privacy of their rooms or terrace can avail of Booze by the Ice Box – it's an ice box full of chilled beers, wine, cocktails, and cold canned sodas.
Egg-citing Activities Await the Little Ones and the young at heart this Holy Week
Summer isn't just an occasion for adults as both Discovery Shores Boracay and Club Paradise Palawan have prepared a special Easter activity for the kids entitled "Hide & Seek" on April 9, Easter Sunday. It's going to be an afternoon of arts and crafts, exciting games, and an Easter egg hunt by the beach, allowing the kids to run freely, make new friends, and build wonderful memories.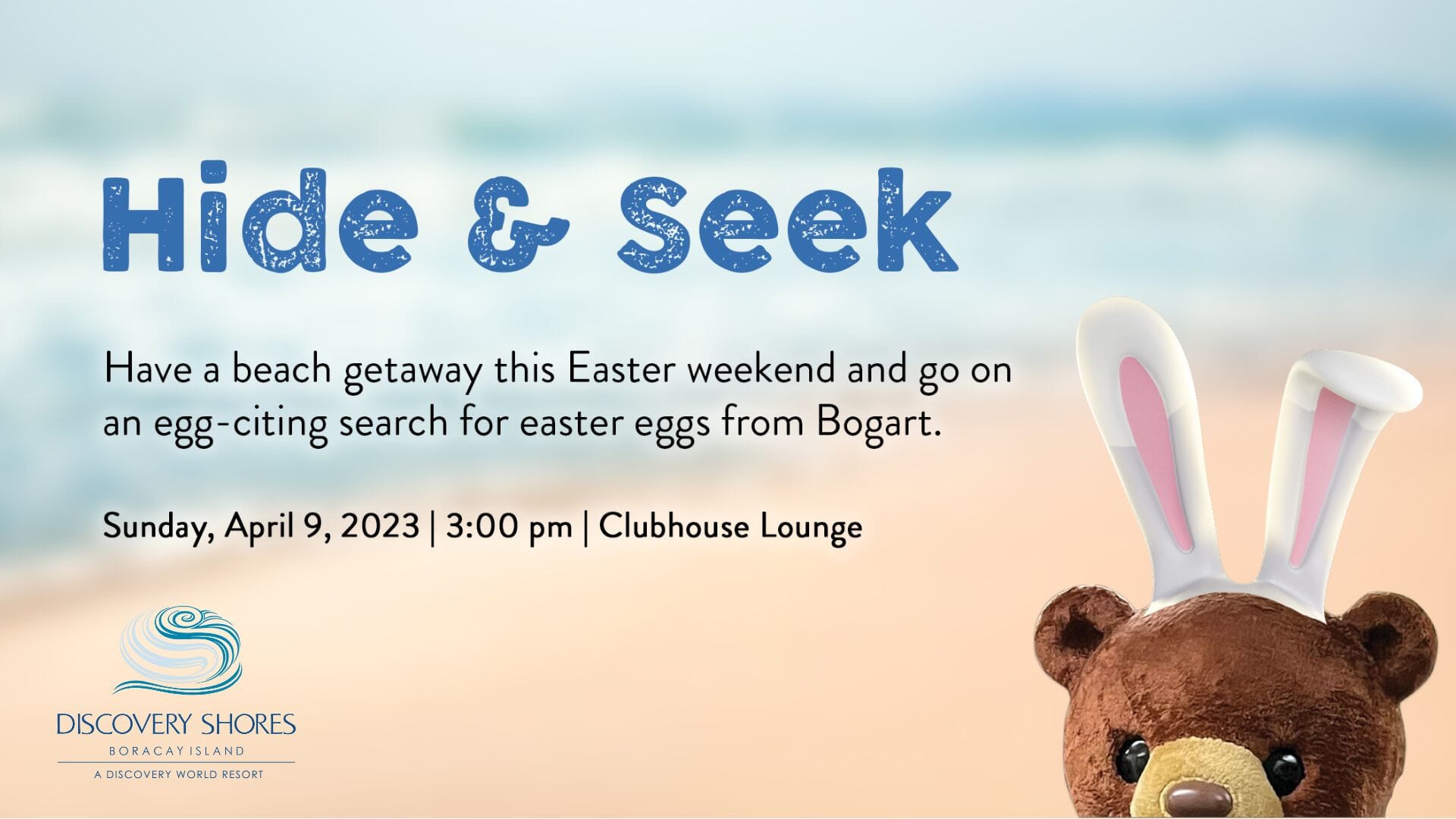 After the kiddie fun and games, it's the parents' turn to revel at the Sunset Deck at Club Paradise Palawan with Happy Hour, with mixes by DJ Mistah Plan. In the evening, families can complete the Easter celebration with a scrumptious dinner buffet by the beach with live entertainment by DJ Mistah Plan and Islamix Band.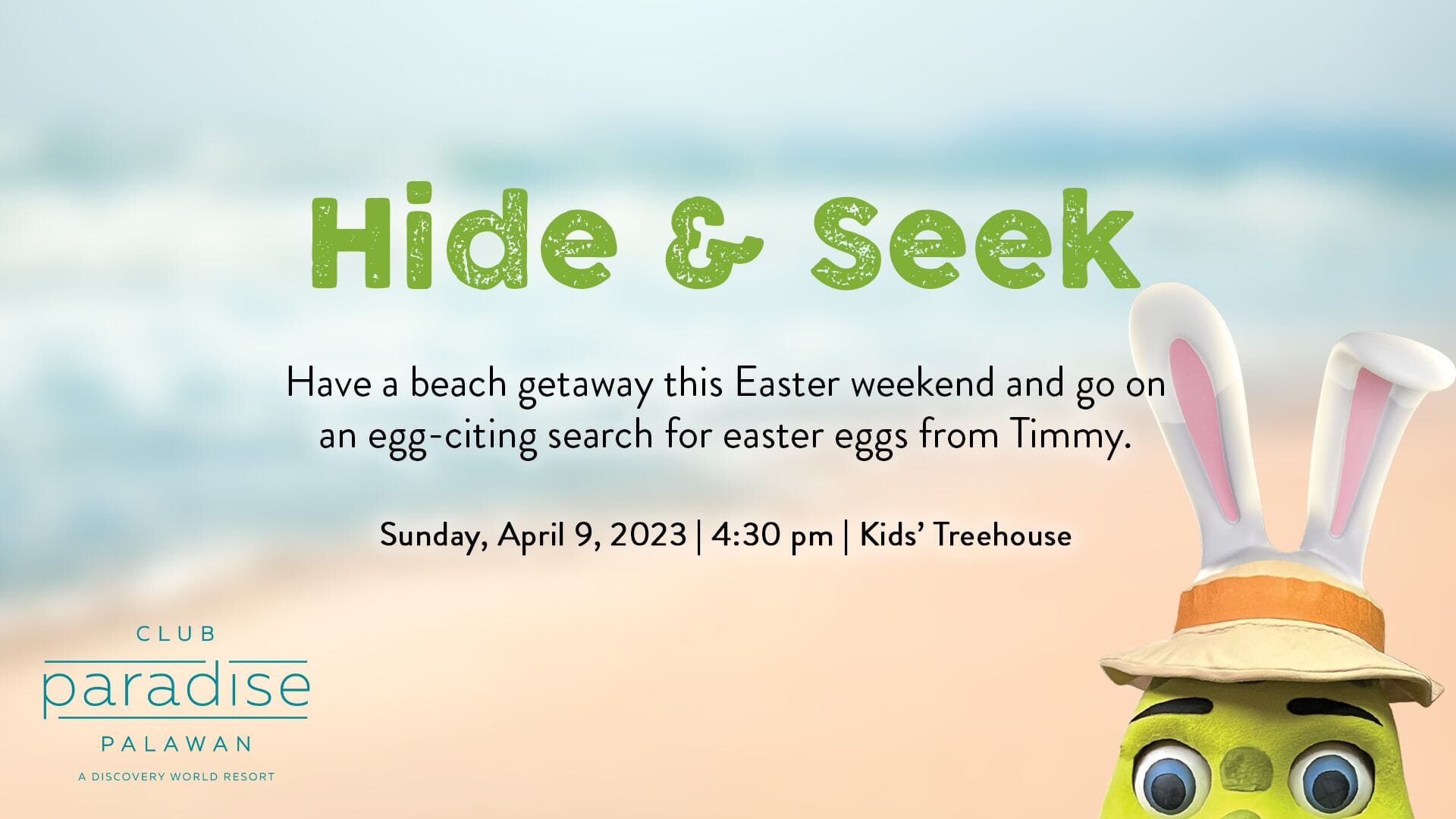 All these and more when you book a stay this summer at the Discovery Resorts. For more information, booking, and table reservations, guests can visit their website at https://www.discoveryshoresboracay.com/boracay-summer-food-and-drink-deals/ for Discovery Shores Boracay and  https://www.clubparadisepalawan.com/happy-summer-food-and-drink-deals/ for Club Paradise.