Blogs have been an avenue not only to express one's opinion but also as a form of self-expression, be it through text, photos or videos. In my case, it was an avenue to release the frustrated media person in me. Before going to college, I really wanted to be in broadcasting or journalism. But things didn't turn out as I wanted them to be. I majored in accountancy instead. But I always know I have that skill in me — to be a good communicator, one that can influence the people around me. When the blog bug bit me, it slowly ate me into what I am today — a blogger. But that didn't happen overnight. It took sometime until I spread my wings and fly. Thanks to the bloggers that made me realize that I can do it too. Yep, I was influenced by bloggers. It's just fitting that I give recognition to the emerging influential blogs of 2012.
Hats off to Janette Toral, Community Owner and the brain behind Influential Blogger and the writing project Top 10 Emerging Influential Blogs which is being supported by Tof Salcedo, Philippine data center, Philippine online shopping, DigitalFilipino Club, Search Profile Index, DigitalFilipino.com. This is an opportunity for me to explore the blogosphere for emerging online publishers and my search led me to discover the following blogs as my Top 10 Emerging Influential Blogs of 2012: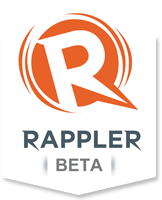 Rappler – identifying itself as a social news network, this blog is well-written, relevant, frequently updated and well-designed. Thanks in part to the leadership of veteran journalist Maria Ressa.
The Purple Doll – food and more food! This blog influences me on one of my main interest. Food and restaurant reviews, with ratings on Taste, Ambiance, Service, Price and Over-all Value. I also like the fact that the restaurants are the ones I have yet to find in the metro.
Pinoy Wandering Boy – this travel blog talks about places worth traveling in the Philippines, with multiple posts in one area, giving readers a more thorough guide on what one can do in that place. It also features accommodations which is very important for traveler-wannabees.
Gadget Gambit – belonging to the Blogger Manila network, this blog features the latest gadgets, shops and events in Manila. Had a chance to contribute on this blog, too! 😀
Lifestyle Bucket – Founded February 2012, this lifestyle blog features the latest on music, food, entertainment and events. There are food and movie reviews, that I want to keep tab on. There are relevant information that I find interesting.
Bound for Two – another travel blog, this time by a couple — Sky and  Summer — exploring the four corners of the world. It's interesting to learn about the different places, and it's equally interesting that a couple is blogging about it.
Sining Factory – as the blog title states, this is all about art, with entertainment and Pinoy stuff thrown in. I can even say this is a photo blog with the interesting pictures featured in this blog.
Yaniconquistadora – another food blog that features interesting places to eat. The blogger is an active OpenRice.com participant until she decided to blog about her dining experiences. By the looks of it, she has conquered a lot of restaurants and food spread on the table. 🙂
Tekilabs – this is another techie geeks tech haven with posts on mobile phones, cameras, games as well updates from foreign and local businesses.
A Healthy Options – the last on my list and the only health blog on my roster. It's good to be able to read about information on health and living healthy options. The blogger shares tips, talks about medical issues, wellness, health care, etc.
Choosing my top 10 emerging influential blogs was quite a challenge because there are a lot out there blogging almost the same topic. Part of my choice is the overall feel of the blog. Of course, content is a big part of it. Influenced by the emerging influential blogs, I am inspired to work on my tech and food blog that was placed at the back burner and at the same time make some changes on my existing blogs. I just need sometime to really make good… and hopefully emerge as one of the influentials come 2013. 😉
For now, I look forward to attending the Digital Influencers Marketing Summit where the top 10 influential bloggers will be awarded. The summit is an equally interesting event because of the various topics that will be discussed throughout the day. To be held at SMX Convention Center on September 29th, this event is open for registration. Hope to see you there!